專業級別的TM1電容錄音咪. 使用了 1.0" 鍍金大振膜,其心形拾音模式能非常出色用於捕捉最細微的人聲或樂器聲音,超低噪音的質量,能讓用家輕易錄製出高品質的聲軌, TM1 的套裝更配備了防振架,防噴以及原廠咪線 ,非常抵用.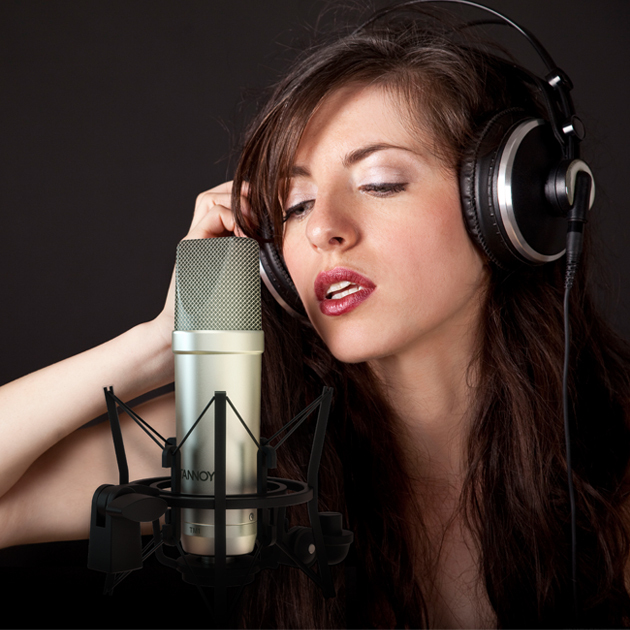 TM1
The large-diaphragm TM1 Condenser Microphone is designed to capture your sounds with incredible realism, sensitivity and accuracy. Featuring premium-grade electronic components and a pure gold-plated diaphragm capsule, the TM1 captures pristinely clear audio via its cardioid pickup pattern design and wide 132 dB dynamic range. This versatile microphone is well suited for a variety of applications ranging from recording studios to broadcast stations. Rounding out the package is a heavy duty shock mount with integrated pop shield, a dedicated dust cover, and a 20' (6 m) professional grade microphone cable.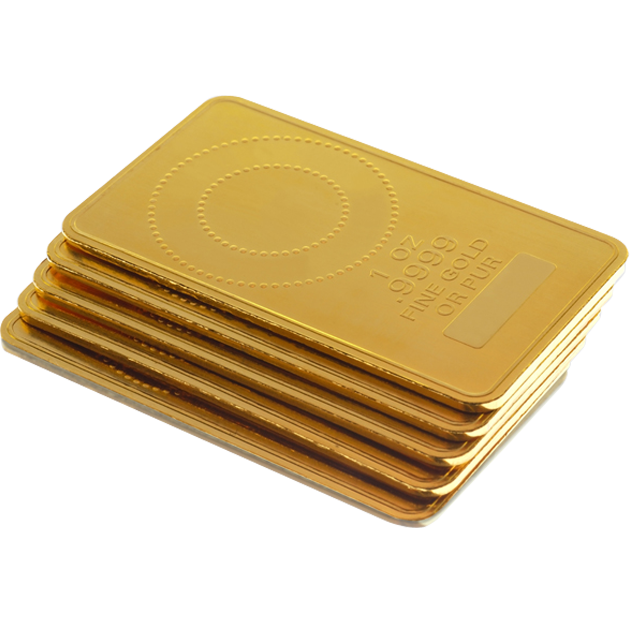 Large Gold Plated Diaphragm
The TM1 condenser microphone is the affordable, premium-quality way to get what you really hear into your recorder or computer DAW. Thanks to the pressure gradient transducer and internally shock-mounted 1.0" gold-sputtered large diaphragm capsule, the TM1 mic delivers an open transparent sound with excellent transient response, and large frequency response from 20 Hz - 20 kHz. Its cardioid pickup pattern is superb for capturing the most subtle vocal or instrumental nuance, while rejecting undesirable off -axis sounds.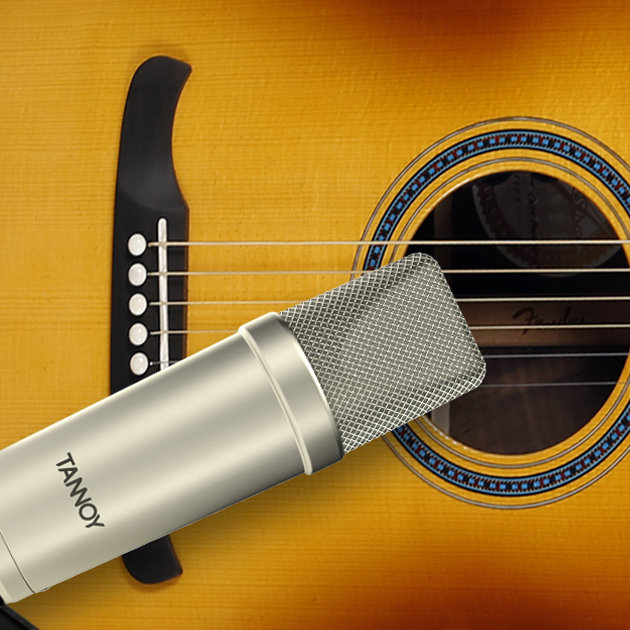 Ultra Low Noise
Clean and ultra-quiet operation is the hallmark of any great microphone, and the TM1 comes through with virtually noise-free transmission via its exceptional transducer and gold-plated XLR output. Add an onboard state-of-the-industry preamplifier with transformer-less output stage, and your sound source is delivered with unparalleled accuracy and transparency.
Complete Recording Package
The TM1 is designed to be your go-to studio microphone for years and years to come. An excellent choice for both live and studio applications, you get the professional-grade TM1, heavy duty shock mount with pop filter, and a 20' (6 m) microphone cable. Just add the talent and your mic stand – and you are ready to track.
Get the TM1 Condenser Microphone at your Tannoy dealer, or find them online at your favourite retailer.