TRUTH 3.5
Whether you're creating music or simply enjoying it, you want a serious speaker with accurate sound. The TRUTH 3.5's ultra-linear, 64-Watt digital monitor speakers and 2-way speaker configuration provides the perfect sonic upgrade for any studio, multimedia and gaming application. And when it comes time to let your creative juices flow, TRUTH 3.5 delivers studio-grade performance – giving you the power to dial-in your perfect sound. Every detail of your mix comes through in all its pristine clarity, with the kind of dynamics and impact that can only come from a high-resolution studio monitor system.
Sporting 3.5" glass-fiber woofers and 1" silk-dome tweeters, TRUTH 3.5 monitor speakers bring high-quality audio within the reach of anyone with a computer workstation. Whether you're a musician tracking your latest masterpieces, or just someone who listens to your favorite songs at work, TRUTH 3.5 will make them sound much better. Front-mounted volume and individual bass and treble controls make accurate sound adjustments a breeze.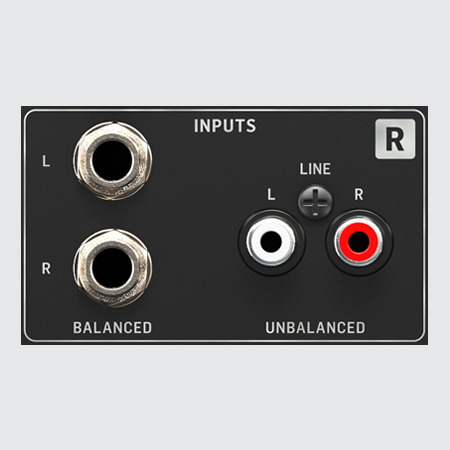 Flexibility is built into every pair of TRUTH 3.5 speakers. You also have the freedom to connect any device with stereo RCA, TRS and 3.5mm Stereo jacks to the TRUTH 3.5 – or mix them with your computer's digital audio. You can also wail away to your heart's content in total privacy, thanks to TRUTH 3.5's powerful headphone jack.
Amplifier
32 W x 2
Class-D
Short circuit, open circuit, thermal
Audio Connections
2 x 6.3 mm balanced TRS, 2.5 kΩ 2 x RCA, 5kΩ, unbalanced
1 x 3. 5 mm stereo, 5 kΩ, unbalanced
1 x 3.5 mm stereo, 32 Ω, unbalanced
2 x spring clips
Loudspeaker / System Data
3.5" (89 mm) LF driver
1" (25.4 mm) silk dome tweeter
70Hz – 20 kHz (±3 dB)
98 dB @ 1 m
2-way, active
2.8 kHz
Controls
Volume, power on/off
High: ±6 dB @ 12 kHz, shelving
Low: ±6 dB @ 70 Hz, shelving