內置多種的預設效果
13種箱體模擬+20種衝脈響應+19種數字效果。
雙模藍牙配套免費應用
傳輸穩定,可解鎖更多功能
藍牙連接音頻—播放音頻/場景均衡設置等
藍牙連接應用—Mighty Amp(Android/iOS通用)
內置雙通道
1.吉他模式通道 2.貝斯模式通道
可作為USB錄音介面使用
Micro USB 連接,可作為數據交換連接電腦
進行固件升級或連接電腦輕鬆完成作品錄音
內置可充電鋰電池
Mighty Plug內置可充電鋰電池,同時配備Micro-USB充電線,滿電狀態下,續航可達4小時。
較長的電池壽命和ECO模式
當您打開Mighty Plug時,它將默認以ECO模式運行。
Mighty Plug is a handy silent-play gear for both guitarists and bassists, featuring various effects, modeling amplifiers, and Impulse Response (IR) cabinet models. With built-in acoustic guitar IR models and acoustic amps, you can play regular electric guitar to simulate acoustic guitar. The embedded Drum patterns can let you play along with your favorite music styles. 
To remotely control Mighty Plug with a smartphone or tablet via Bluetooth, please install the MightyAmp app.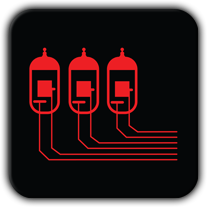 High-Quality Modeling
Mighty Plug offers the ability to combine effects, amps, and cabinets to both guitar and bass players. 
Each instrument part has its independent pack for amplifier models, speaker cabinets and effects. 
Taking advantage of using headphones; all the effects are designed for surround sound.
Guitar Mode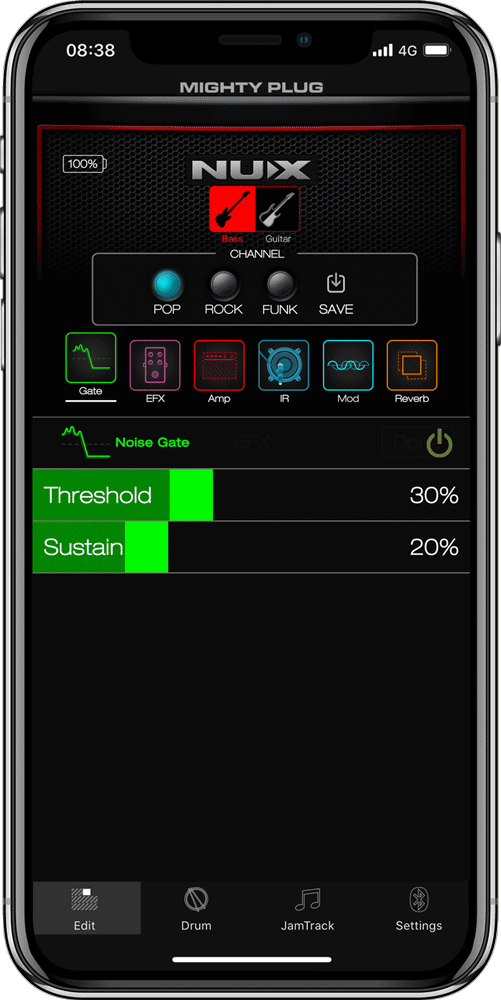 Bass Mode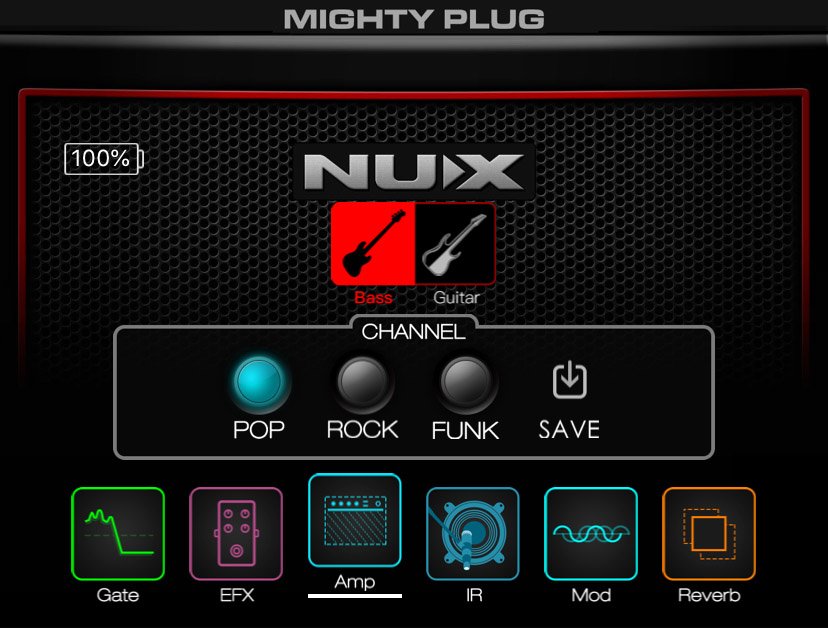 13 Amps + 20 IRs + 19 Effects


Bluetooth Mode
You can choose the Bluetooth connection AUDIO mode to play along with your favorite music only. Or APP mode to control the effects and customize your presets, and store it. You can also playback any music when APP mode is selected. The audio mode option is useful when you connect any Bluetooth device that you can not install the Mighty Amp application.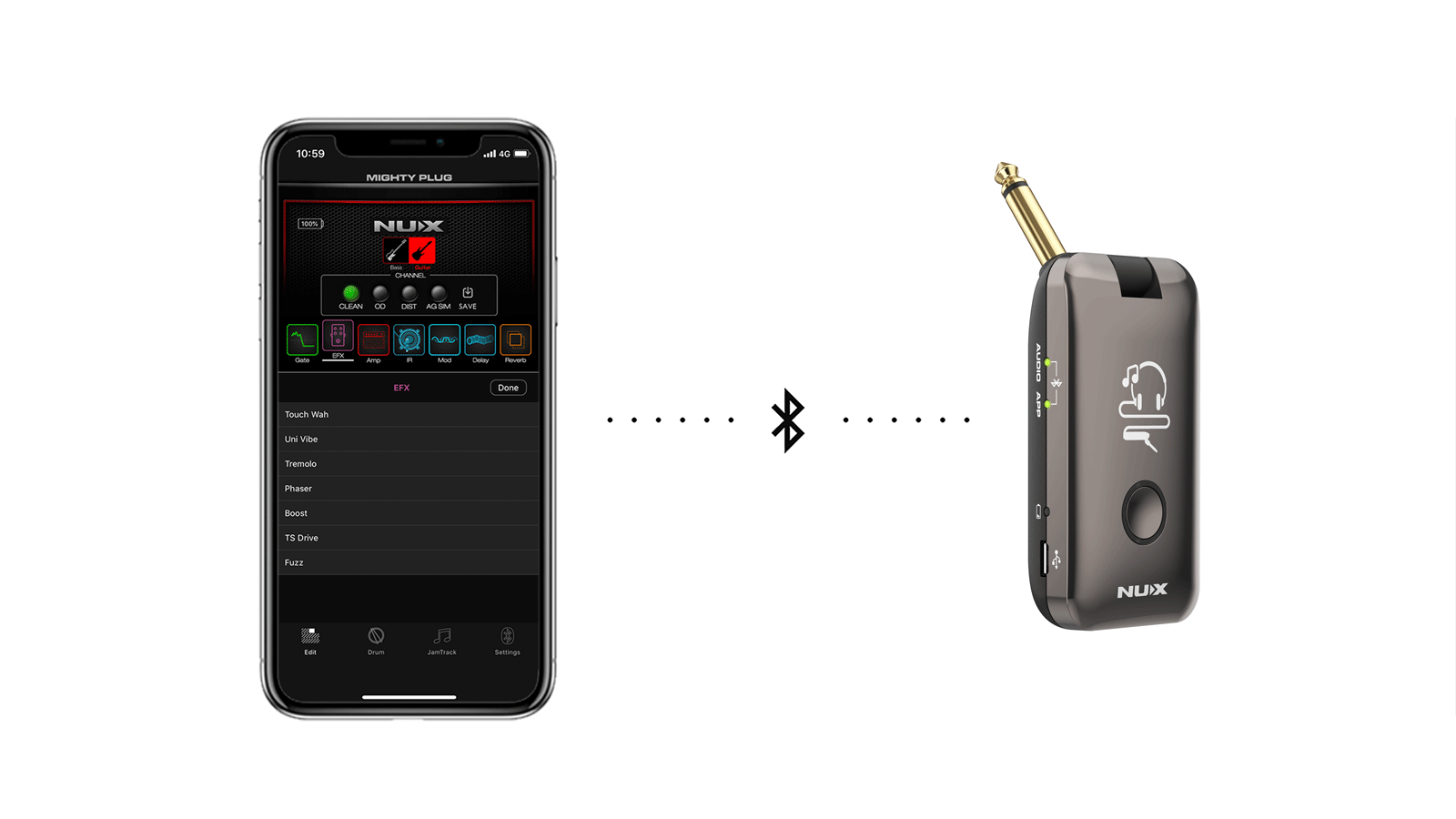 Specifications
Guitar and Bass Modes
Acoustic Guitar Simulator with Impulse Response Acoustic Guitar Emulation
13 Amplifier Models
20 Impulse Response Files (Speaker Cabinet and Acoustic Guitar)
19 Variety of Effects
Noise Gate
NUX TS/AC True Simulation of Analog Circuit
Physical Amplifier Modeling Algorithm
Rechargeable Li Battery
3 Hours Playing Time
Dual Mode Bluetooth 4.2
Drum Beats: 10 Patterns and Metronome