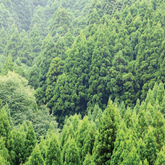 TOP WOOD
ADIRONDACK SPRUCE
Adirondack provides a very dynamic tone that has a high ceiling for volume. You can strum an Adirondack-topped guitar...
SIDE & BACK WOOD
KOA
One of the most visually stunning woods available, with golden hues and often with dramatic figure...
NECK WOOD
HONDURAN MAHOGANY
Mahogany has a balanced, resonant tone with notable sustain. Mahogany delivers a thick bottom end, rich midrange...
Figured Hawaiian koa brings a warm glow to the trebles of this limited edition dreadnought. Slightly less bassy than classic rosewood, koa back and sides work with Adirondack spruce to create a balanced, versatile tone supple enough to support vocalists but bold enough to stand out in an ensemble, with a distinctive lead voice enabled by its cutaway. Koa has long been a well-kept secret among discerning players and its beautiful burled grain is as hypnotic and exotic as its sound. Roll a bit of the Element pickup in to reveal the bottom end, and this limited edition will make you the star of every gig. Marrying woods from the country's farthest reaches, east and west, makes this an all-American instrument.