Complete set – includes all components needed to start with wireless in-ear monitoring
Reliable, easy-to-manage wireless connection in the professional UHF range
Multiple audio modes for varying setups or performances and unique mixing options
Focus mode allows the ability to prioritize one input over another directly from the bodypack receiver for a user-specific monitoring experience
Advanced features like EQ and limiter
Perfectly aligned frequency presets in 8 banks with 12 channels each – option for manual tuning
An unlimited number of receivers can be used with one transmitter, allowing for cost-effective setups
Infrared sensor to sync multiple receivers easily to one transmitter
The all-in-one starter kit on a pro level
Switching to in-ear monitoring is no longer overwhelming or needs lengthy equipment lists. The XS Wireless IEM set includes everything to get you started. You can now have the best near-field sound, full control of your mix, and good isolation, along with a rock-solid wireless connection. Focus on your new live sound on any stage or venue: XS Wireless IEM connects you to a set of rich options that leads talents on all stages to new levels of perfection. It's that easy.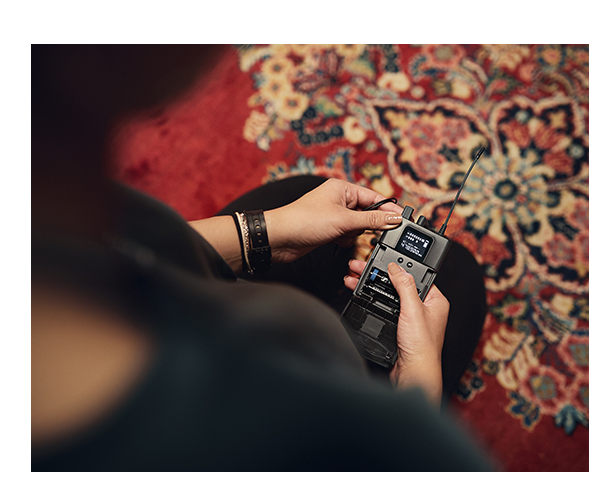 Adapts to any situation and setup
Are you a solo talent with a guitar and laptop? A duo with changing instruments, or a larger band, or somehow all of that? The XS Wireless IEM set has you covered. Every receiver can balance an individual mix thanks to its multiple audio modes and balancing options. Also, you can easily set up your whole band by simply linking additional receiver bodypacks to your transmitter.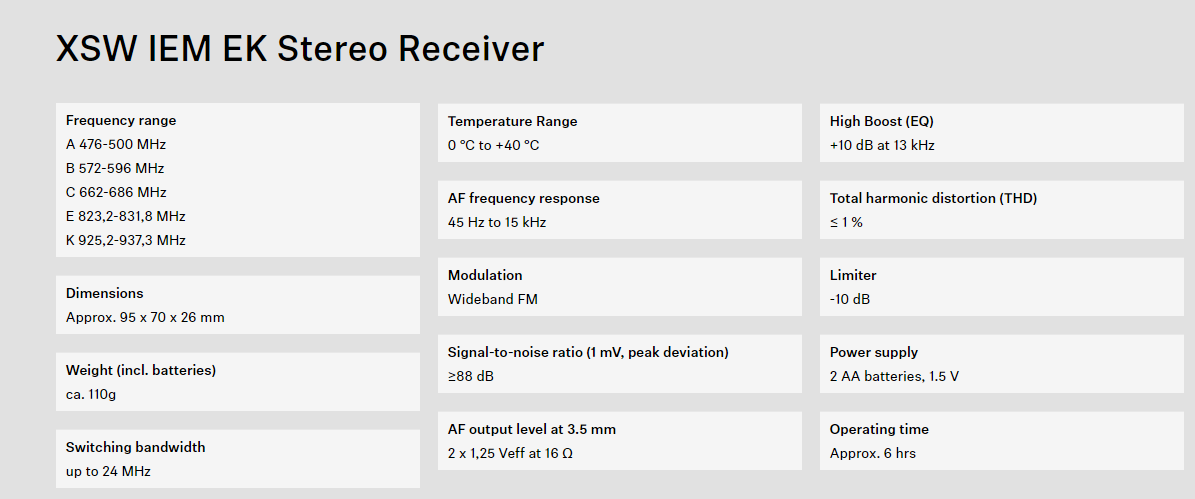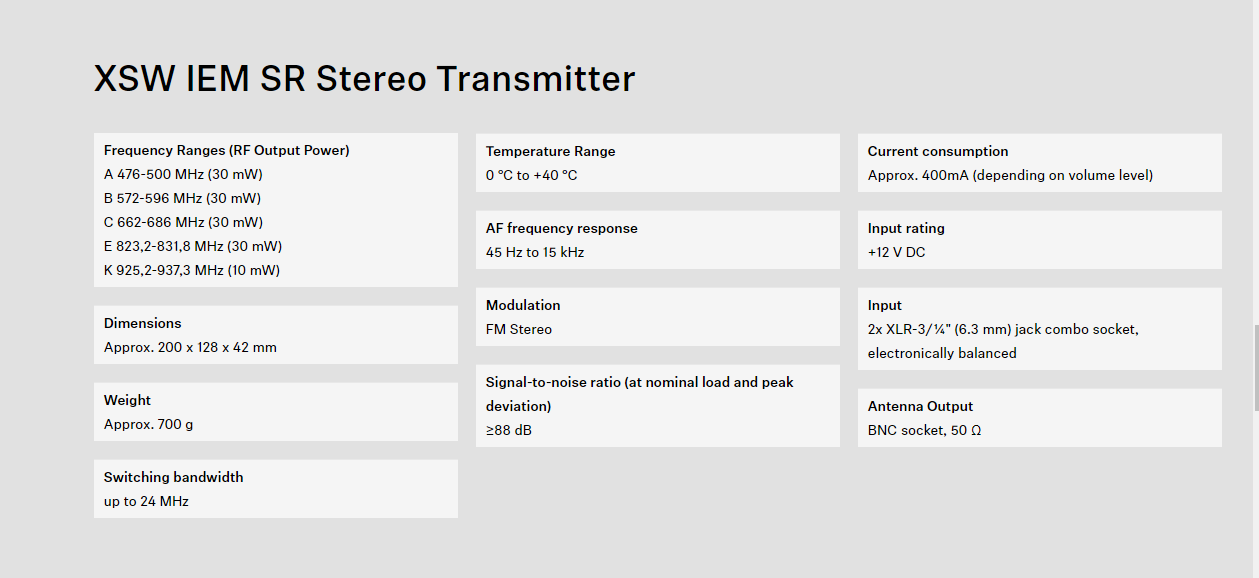 XSW IEM EK Stereo Receiver
XSW IEM SR Stereo Transmitter
NT 12-5CW Power supply + Country Adapter