Producers spend more time on perfecting vocals than any other instrument; the number of layered vocal tracks on a studio recording often run well into the double-digits. VOICELIVE PLAY makes this studio magic available to every singer - everywhere.
The Vocal Sounds You Love
Automatic backing harmonies, vocal double tracking, pristine EQ and compression, lush reverbs, hard-tuned robo-voice – all the goose-bump effects that make today's Billboard hit vocals truly stand out are yours.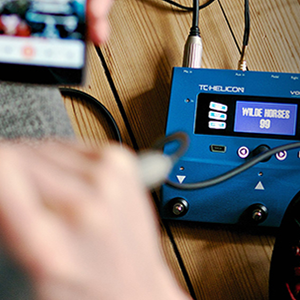 Hit Performances & Attractive Practice
The HIT feature gives you total control to punch in a stunning harmony or other effects precisely when it's right for your song. When you're not on stage, plug in your MP3, choose "Vocal Cancel" and practice with your favorite tracks – complete with statistics on your voice.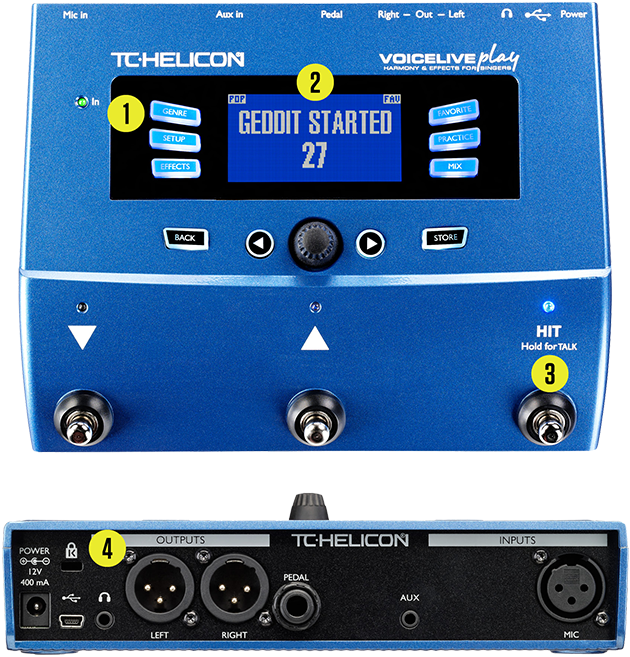 The Complete Vocal FX Pedal
1. Access your effects directly, choose the presets you want and find the styles you like.
2. Easily browse hundreds of preset sounds.
3. Add dazzling effects for the chorus, or strip it down for the verse, you decide!
4. Dedicated outputs for your voice – plus inputs for head phones, auxiliary devices, an expansion pedal and USB for updates and new presets.